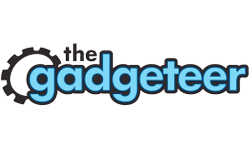 By Samuel Pair / October 26, 2019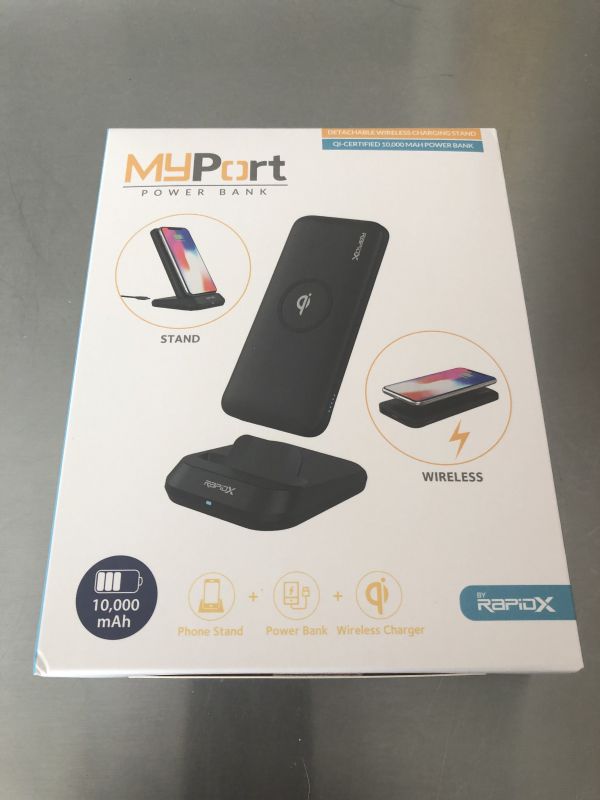 REVIEW – I am so bad at draining my phone battery, so much so that they battery phone case has become a requirement and I typically have to take my phone out of that case on a daily basis to recharge the case after I discharge it. So, the RapidX MyPort 3-in-1 charging stand/bank and Qi charger intrigued me as a nice alternative and to have a passive charging station where I can keep my phone charging while I continue to use the phone.
What is it?
This accessory works as a charging phone stand and a portable power bank with USB-A and USB-C port for wired charging and a Qi power charging spot on its face.
What's in the box?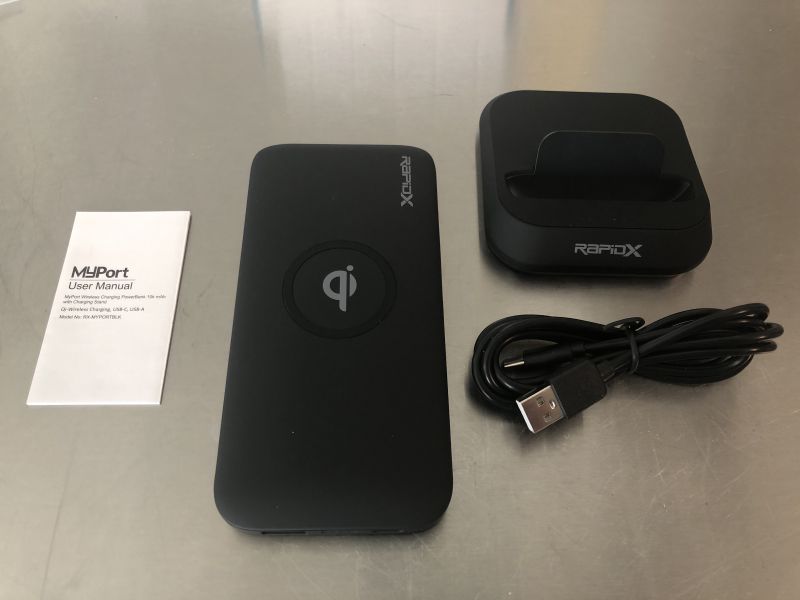 Instructions
Powerbank
USB-A to USB-C cord
Charging stand base.
Design and features
As far as power banks and charging stands go, this one is pretty straight forward. The power bank rests easily into the base and sits at a great angle for your phone to rest on the power bank and charge while in view.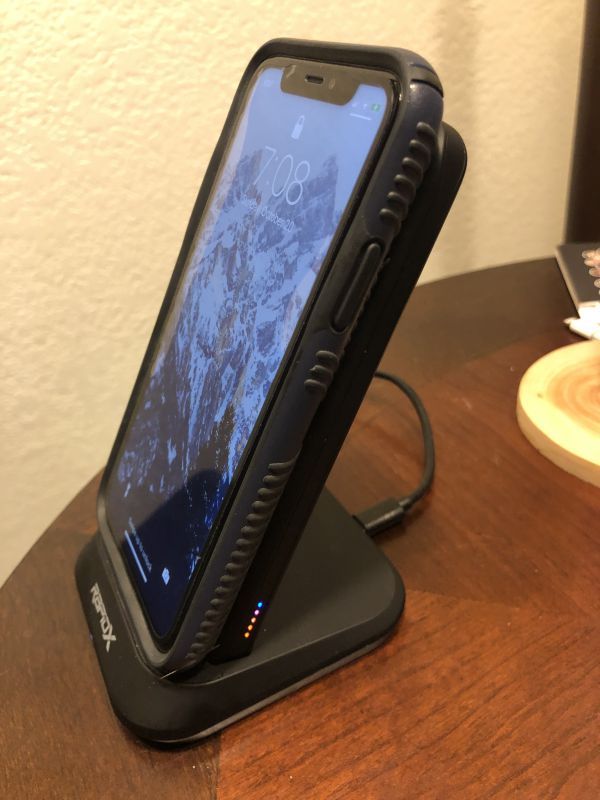 As you can see, there are LED lights on the side to indicate that the charging is engaged. When removed from the base, the LED's show blue instead of orange.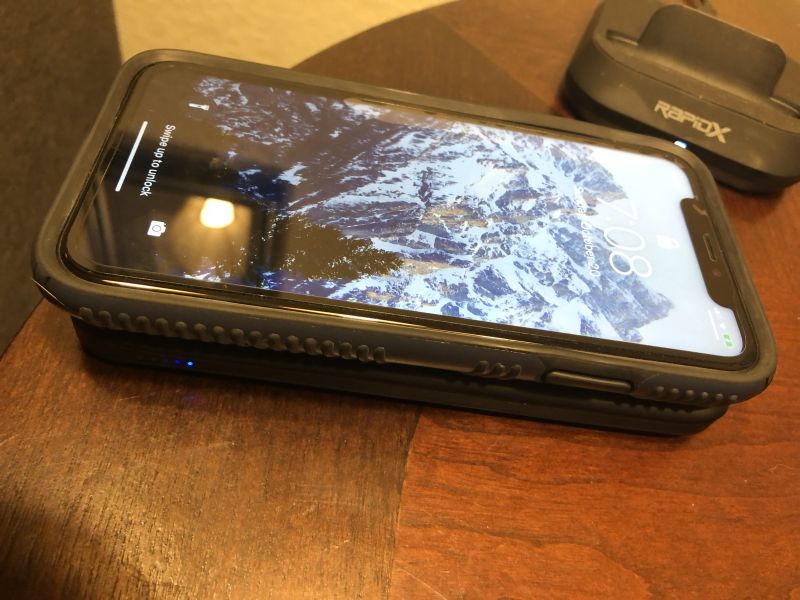 This hold true when using the included power cord as well.
Setup
Simply plug the power cord into an available USB-A female port and the base will start charging the power bank once placed in the receiver. When out of the dock, just press the power button on the side of the device to activate the Qi charging spot or the power bank by plugging in a lightning or android style charging cord into the bottom of the unit via the USB-A port.
Performance
The dock and resting power bank work great at my desk, allowing me a place to view and charge my phone – it charges relatively quickly as well. As I travel to and from work, or if I'm out and about with friends, I simply keep the bank in my pocket and then place my phone on it when I need a charge. I will say that the power bank Qi charging does need you to leave the phone alone without using it to get the most out of the charging power. Otherwise, I've found that it tends to simply maintain the current charge level at best when you are using it while it sits on the power bank Qi spot. At times, it's a welcome disconnect from technology.
Additionally, I would make sure you have a phone case that leaves the back side of your phone as flat as possible. Without a case, the offset from the camera to the back of the phone (I have an iPhone X) causes it to sit slightly at an angle, and with normal table vibrations it will quickly slide off.
What I like
Easy to use, nothing complicated here
Portable power with both Qi and USB cord option
Dock allows you to rest phone at a comfortable angle to either allow to charge or use
What I would change
Some type of gripping border material used to keep the phone in place when used on a flat surface
Qi charging isn't quite strong enough to keep rapid charging while still using the device
A bit bulky for pocket carrying – I could see this definitely being a problem with women's jeans/pants as I know their pockets tend to run quite a bit smaller than men's and would probably mean throwing it in a purse rather than carrying the power pack.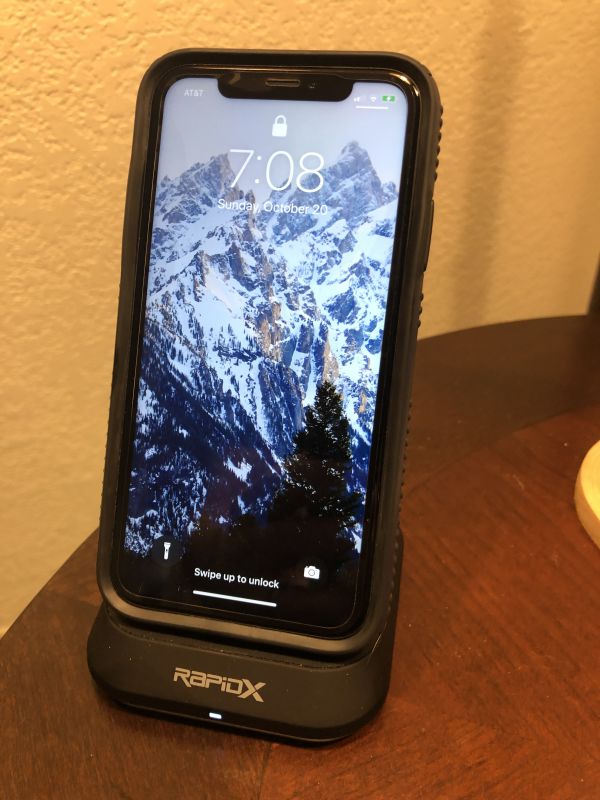 Final thoughts
Overall, I'm a fan of this product. It provides many different uses and allows me to keep my phone charged through my long day and especially when I end up somewhere without a wall outlet to use. I find myself carrying the power pack in my pocket on a daily basis and if I forget it at my desk, I'll typically head back into the office to get it. There could be some minor creature comfort changes to the product but I think that's pretty common for these types of products as every user has their own preferences. If you have a desk job and want to stay charging without running a cord through your work area, I think the RapidX MyPort is ideal and has some style to it sitting on the desk.
Price: $79.99
Where to buy: RapidX Website and Amazon

Source: The sample of this product was provided by RapidX.