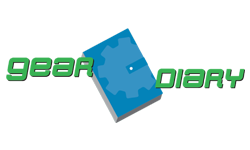 One of the coolest things about CES is getting to know new companies such as RapidX. They have two key products they are showing off this year, one for the home and the other for use in the car, and we thought it would be fun to take a quick look at both, as well as one additional RapidX product.
The two new product that was just announced is the RapidX X5+ charger and the RapidX X4Home. Both offer the latest technology and product designs "for enjoyment On the Go, at Home or in the Office."
As Ammar Adra, founder, and president of RapidX notes:
Electronic devices are an integral part of modern daily life, and we feel they should enhance our lives even if they are necessities. We listen to our customers and create products that respond to their needs, and elevate their experiences with elegant design & inspired technology while providing convenience and versatility.
Read More at Gear Diary
View the Full Article Here
https://geardiary.com/2018/01/09/meet-rapidx-wide-range-products-modern-life/