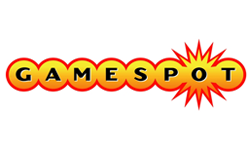 As the holidays draw near, the weather gets chillier, the shopping season begins and, for a lot of people, dread starts to creep in. That's because you have to come up with a bunch of gifts ideas for the lovely people in your life. Well despair no more, because we've selected 10 fantastic gadgets you can buy for under $50 apiece. Each one can enhance the lives of your gift recipients in its own unique way. Let's get to it, shall we?
And if you need more gift ideas for PC and console gamers, or for Anime fans, Star Wars fans, and Marvel fans, we have a whole lot of other great ideas in our Holiday Gift Guide hub.
You ever go on a road trip and have to share the car charger with other people? It's the worst. This charger has five USB ports, so everyone can charge their phone at once.